TODAY marks just one week until the Supreme Court hears oral arguments for Whole Woman's Health v. Hellerstedt. That's seven more days of anxious waiting. Of diligent planning. Of running through every possible judicial scenario for the 20th time (including the one where RBG calls your name and asks you to join her as a special guest judge.. *swoon*).  We've been fighting these laws since 2013 (even longer if you think about the history of TRAP legislation) and we're SO close. Seven days. 1. 2. 3. 4. 5. 6. 7. O. M. G.
One thing for sure is that we could absolutely not have done this without help on the ground from local Texas organizations as well as the flood of support that came from across the country in the form of amicus ('friend of the court') briefs.
To mark this special countdown, we're highlighting quotes from seven of the 40+ amicus briefs that were submitted to the Supreme Court in our favor!
"H.B. 2's challenged requirements place an undue burden on Latinas' right to choose whether to continue or end a pregnancy by creating a substantial obstacle to abortion access. The District Court correctly observed that a "woman with means, the freedom and ability to travel, and the desire to obtain an abortion, will always be able to obtain one, in Texas or elsewhere. However, Roe's essential holding guarantees to all women, not just those of means, the right to a previability abortion." The National Latina Institute for Reproductive Health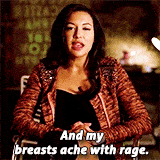 "There is thus no medical basis from which to conclude that women's health would be advanced by requiring that clinicians obtain the local privileges mandated by H.B. 2. Indeed, such a requirement is out of step with prevailing medical practice and imposes an unnecessary restriction on the ability of clinicians to provide abortion care." – American College of Obstetricians and Gynecologists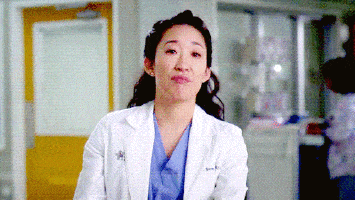 "Although Texas has justified H.B. 2 as legislation intended to improve the health of women in the state, Texas's track record suggests otherwise. This Court should take into account Texas's failure to implement various health promotion policies as it assesses whether the purpose behind H.B. 2 withstands constitutional scrutiny." – National Association of Social Workers

"Delays resulting from clinic closures raise the cost of abortion procedures as well as the ancillary costs associated with getting to the procedure, missing work, arranging for childcare, etc. For low-income patients, the delays from clinic closures are layered on top of the delays they already suffer as a result of needing time to scrape together funds to pay for the procedure."  – National Network of Abortion Funds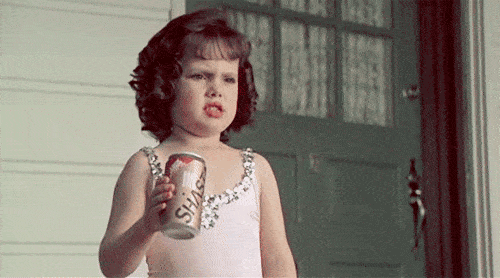 "Access to abortion is even more critical for rape victims. Rape inherently involves violation of the victim's liberty by her rapist. A pregnancy resulting from rape further exacerbates the violation of the woman's liberty, whether the pregnancy lasts weeks or months. The State should not compound the injury by denying her reasonable access to a safe abortion, thereby forcing the woman to endure further victimization." – Texas Association Against Sexual Assault

"The proliferation of restrictive abortion laws like H.B. 2 across the states in recent years is no coincidence. These laws reflect a concerted effort to undermine this Court's holdings in Roe and Casey by securing the enactment of pretextual health and safety laws that chip away at women's constitutional rights. Their ultimate goal, however, is not to promote women's health and safety, but to achieve the reversal of Roe, which this Court reaffirmed was settled law in Casey." –  163 Members of Congress

The reality is that individuals seeking an abortion have complex lives — they deserve trust, respect and access. The Amicus Brief from 12 Reproductive Justice organizations says it simply, but so perfectly.
"Courts may not "blind [them]selves to the fact[s]" of women's lives."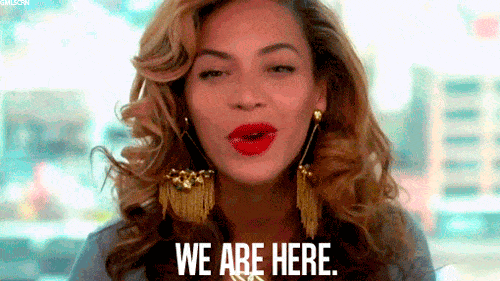 Help us continue our countdown by showing your support online! Color your Facebook profile purple in solidarity and register for the Thunderclap.
If you're in Washington D.C. make sure to join us at the Rally to Protect Abortion Access or stay tuned for more information about watching coverage online. We'll be there speaking (in purple, of course) in front of the Capitol along with other local and national advocates in this fight!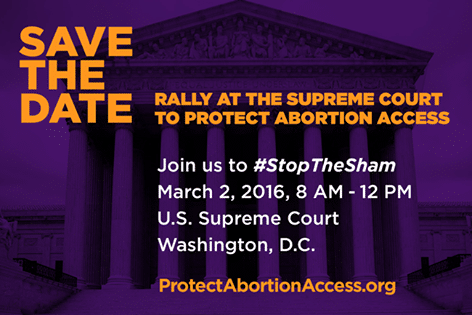 We'll leave you here with the thorough (and NSFW) take down of these sham laws from our favorite TV Brit, John Oliver:
[youtube https://www.youtube.com/watch?v=DRauXXz6t0Y&w=560&h=315]