Happy Birthday Whole Woman's Health!
By Amy Hagstrom Miller
Whole Woman's Health was born 20 years ago today. On January 31st, 2003, Whole Woman's Health opened its first clinic in Austin, Texas after I purchased Austin OB/Gyn from a retiring physician. We spent a week setting up and scheduling our first patients for February 4th. While we assumed we'd just have a few patients on our first day, we had 19 patients come, along with their support people – it was a clinic full of love and compassion from day one. It was surely the start of something amazing, and for this I am truly grateful. In the two decades that have followed, our patients, staff, and providers have faced some of the most drastic shifts in abortion politics in the history of our country. While the landscape of abortion care is heartbreakingly different than on that first day, we saw patients in 2003—we are, as always, dedicated to providing fabulous abortion care to all who need it.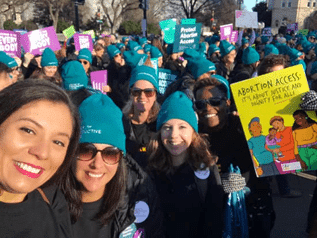 Within our first year, as our Austin clinic continued to grow, I had the opportunity to expand our work to the Rio Grande Valley. The Motherhood Choice Clinic owners, Dr. Pedro and Ines Kowalyszyn reached out to me to sell their clinic. Dr. K had been in McAllen, Texas on the corner of Main and Houston across from City Hall for more than four decades. The previous owner's niece, Andrea, brought an incredible understanding of abortion care and the community that we would now serve as providers. She came to work for Whole Woman's Health, and now, 19 years later, still serves on our executive team as our Corporate Vice President. Lucky me, lucky us, lucky all the people we serve!  Andrea represents so many folks at Whole Woman's Health and our legacy as an independent provider: we would not be here today without each staff member that has held a role within our organization.
From Austin and McAllen (2004) we grew to add Beaumont, Texas (2004) and then soon after Baltimore, Maryland and San Marcos, Texas (2005). Marva Sadler joined our team, as did Ericka and Vero and Lucy and Dr. Chang and so many others are still with us to this day. From there we added Fort Worth (2009), San Antonio (2010), Twin Cities (2012), Las Cruces (2014), and Peoria (2015).  Soon after Whole Woman's Health Alliance was born (2014) and we grew to add South Bend and Charlottesville both in 2017. More recently we added Alexandria (2019) and our Virtual Care program (2021) – and since the fall of Roe some of you are working HARD to add a couple more Brick and Mortar sites in the sates that now form the new borderlands of abortion access in the South and Midwest. We have a rich, storied, dynamic and powerful history. May it fuel us into the future.
In the past two decades, our clinical staff, phone staff, our incredible medical providers, and our advocacy teams have shared the challenges and disappointments, and have had a stake in the success we proudly share today. Some employees came through the door knowing they wanted to do abortion work, and some found themselves here along the way and fell in love with this work (as one does). We have folks now in many states; some that have worked with us for a few weeks, some a few years, and quite a few more than 15 years. Our leadership team is a diverse group of people – most of whom were promoted from within over the course of their great work with WWH —some starting as interns, assistants, volunteers, or knowing our work through the lens of being a previous patient. The legacy of this 20-year milestone is shared among us all, past and present.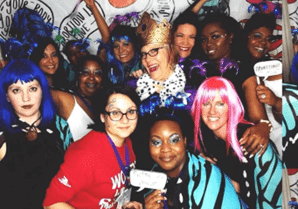 From day one, our care has been patient centered. We have worked hard to meet our patients wherever they are in the moment that they step through our doors. The stigma associated with abortion care has led some people to believe that every patient would need pity or might be dealing with the weight of devastation over their decision. However, every single one of our patients presents a unique, powerful, and meaningful story. Most patients are completely resolved in their decision and express great relief for the abortion care they get at WWH. Some patients come to us with more grief – perhaps a wanted pregnancy that is not viable; and some come to us because they know the timing isn't right for their life. Most of the patients we see in our clinics are already parents, people who already understand the cost and needs that are required to raise another child, and they do not have the resources. At WWH we deeply believe that there is no wrong reason to have an abortion. All of us create an oasis in our clinics that is kind, warm and comfortable; a place without shame for people to get the abortion care they need and the respect and support they deserve. This work is truly an honor – the most rewarding work I could ever imagine.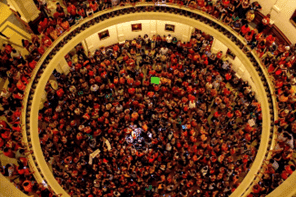 We will always stand behind the basic principle that our patients should have the right to choose what is best for them in any circumstance. We brought that message with us as we continued to expand throughout Texas, into Maryland, Minnesota, Illinois, New Mexico, Indiana and Virginia. During these same 2 decades, it has been the prerogative of anti-abortion politicians to remove access to our patient's right to choose—they passed laws that required two-day appointments, forced physicians to read biased state regulated materials to patients, controlled the widths of corridors, physician's privilege requirements, and a variety of other laws that did nothing to enhance the patient's experience or safety.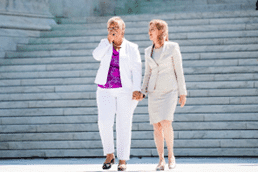 All along, we fought back! In total, we have sued the state of Texas over 13 different times. We have also led lawsuits in other states like Virginia and Indiana to help ensure abortion access and to take on abortion stigma. While both our Texas HB2 and SB8 cases made their way to the Supreme Court, only one resulted in a victory for us and our patients. No words can capture the joy we felt in 2016, standing on the steps of the Supreme Court and the feeling of hope we had for the future. In the years following this historic win, we continued providing fabulous abortion care. We reopened some of our Texas clinics, and expanded into Northern Virginia. We testified and protested at the SCOTUS hearings for Kavanaugh and Gorsuch, participated in the Women's March, and provided expert testimony in several legal cases regarding access to abortion.
We never imagined we'd return to SCOTUS just 5 years later to challenge a law as cruel as SB8. What a different court we faced, and what injustice we are all left with. Now six and half years after our victory, we navigate the repercussions of SCOTUS' reversal of Roe V. Wade, and the unfortunate realities it has had for our clinics, our allies, communities, and patients. The forced closure of our beloved Texas clinics – McAllen, Fort Worth, Austin, and North Texas last summer has been devastating to say the least. Each of those clinics carried hundreds of stories of the people we helped, staff members whose work was remarkable and kind, and providers who stepped up and offered care with compassion that brought tears to our eyes. We are now tasked with adapting to a new reality, yet again, as we have done over and over these last two decades.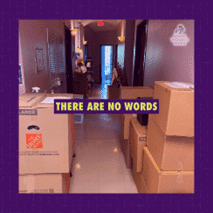 As we have told people for years, banning abortion and stigmatizing abortion does not change the need for abortion. Our patients still need us now, more than ever. Whole Woman's Health still has a commitment to caring for every patient that we can for as long as we can.
Since Roe fell, on the eve of our 20th year, let me just say we have all been total bad asses. We kept all our Texas clinic phone lines open and staffed our operations with the best and most experienced bilingual clinic veteran team ever. We never stopped helping Texans, not even for one day. We expanded our Virtual Care Program to five states including Virginia, Maryland, Illinois, New Mexico, and Minnesota, and we are expanding our telemed programs by leaps and bounds – getting abortion pills to so many people who need them. We grew our capacity in the Wayfinder Program, in partnership with Whole Woman's Health Alliance and the Stigma Relief Fund. This work ensured patients traveling from banned states have financial and logistical support throughout their journeys to our clinics in the states where abortion care is protected and recognized as the truly essential healthcare that it is. Through the willingness of our remarkable providers, we have expanded session days in Minnesota, Maryland and Virginia and those clinics continue to see many patients traveling from out of state.
So, now here we are. 20 years later. We have made it to 2023. And we are ready to be bold AS EVER.
We will open new clinics.
We will expand our Virtual Care program.
We will help fund abortions.
And We will continue to stand in the light.
We are Whole Woman's Health; and hello, we are TWENTY and we are fabulous.
Thank you.
And HAPPY BIRTHDAY!
Amy Hagstrom Miller, President & CEO
Whole Woman's Health
Whole Woman's Health Alliance