Today marks the one-year anniversary of the Dobbs decision, and the overturning of Roe v. Wade at the hands of the U.S. Supreme Court. In the past 365 days, Whole Woman's Health has had to shutter five clinics through Texas and Indiana that we managed, say goodbye to some of our beloved staff and medical providers, pack up our belongings and relocate from the communities that we have called home for two decades. As an independent abortion provider that got our start in Texas, we have always known struggle and heartbreak. But this year of upheaval, loss, and change has been the most challenging, devastating, and heartbreaking year we have ever had. We lift a toast on this day to all the front-line clinic workers and abortion providers out there – you made it through this year. Thank you for your remarkable endurance during this epic Era of Uncertainty.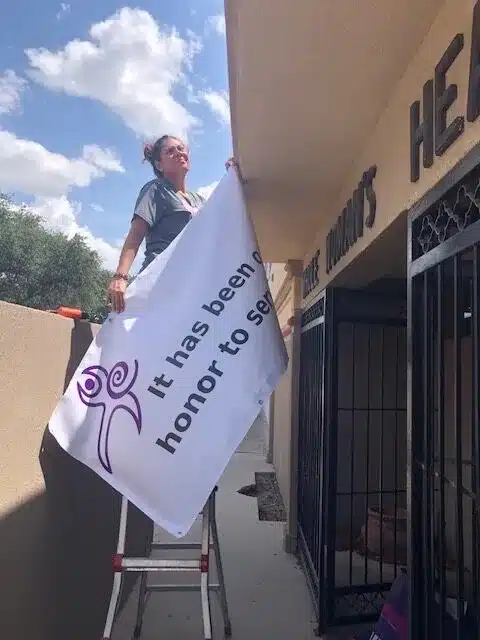 Despite the changing landscape of abortion care in this country, all of us at Whole Woman's Health and Whole Woman's Health Alliance continue to stake our claim as a provider that stands in the light. The moral good of abortion is non-negotiable and we will continue to withstand the attacks from anti-abortion politicians, protestors, and sympathizers to do the work of providing this essential medical care. The outcome of the Dobbs decision has made access to abortion even more divided – with some areas of the country bolstering support and expanding access, and other areas shuttering clinics and cruelly denying safe abortion care with no exceptions. As we have said over and over, abortion bans do nothing to prevent unplanned pregnancies. They do not reduce the need for abortion, they simply block people from getting compassionate, professional abortion care from trained and supportive folks like our clinic staff and providers. To this day, the community need for abortion care has never ceased to exist due to a zip code, state line, or court decision. We acknowledge and mourn for the patients that have been forced to carry an unwanted pregnancy to term, that have suffered from health complications, and the increase in maternal mortality in states with abortion bans.
Nevertheless, we do persist. In the past 365 days, the teams at WWH and WWHA have risen above the fray and continued to provide fabulous abortion care to thousands of patients, against all odds. We moved everything from Texas to New Mexico and opened our beautiful clinic in Albuquerque over 3 months ago. Our two Virginia clinics have seen patients from nineteen different states and Washington, D.C., as well as 75% of the counties in Virginia. Our Maryland clinic has added providers, appointment days and gestational limits to meet the increased demand for care. Our coalition work in Minnesota saw the removal of anti-abortion restrictions and proactive measures passed to protect abortion providers and those we serve. We have worked to relocate and retain many of our staff from banned and restricted states into new roles in advocacy, virtual care, and travel teams. We continue to serve Texans and patients from other banned states in all five clinics we still operate, and through our abortion telemedicine program in five states. Our Wayfinder Program and Stigma Relief Fund have provided over $500,000 of direct financial support to patients since Roe fell to manage travel logistics and to help cover patient travel and procedure costs. Considering all the forces working against us this year, these accomplishments from our WWH and WWHA staff are truly extraordinary.
As we look to the future, our resolve is fortified most directly through the thanks we get from our patients. We remain grateful for the encouragement we get from our allies, supporters, and you throughout it all. We know that the fight for reproductive freedom in this country is far from over. We will always stand with and for our patients, our values, and the truth – that every person knows and loves someone who has had an abortion. We send every single person, funder, advocacy group, and ally strength as we all navigate our nuanced and complex emotions during this anniversary. Together is our only path forward.
Before: The moment we finished unloading the equipment and supplies from our four shuttered Texas clinics into our new clinic lobby in New Mexico
After: The lobby of Whole Woman's Health of New Mexico as of yesterday. Photographed by Marva Sadler, Senior Director of Clinic Services and new resident of Albuquerque, New Mexico.