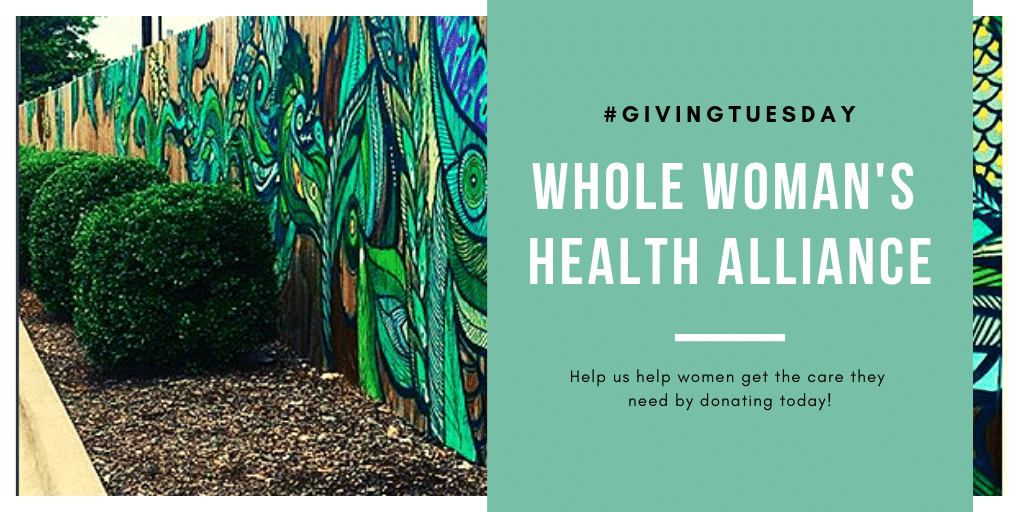 It's Giving Tuesday and we're reflecting on the work Whole Woman's Health Alliance has done this year, and things still left to do. The political attacks against access to abortion care are severe, and that makes their work even more important and necessary in the coming months.
Whole Woman's Health Alliance is asking for your support this Giving Tuesday.
Earlier this year, artist Angelina Villalobos painted a custom mural on the fence outside of our Fort Worth clinic in hopes of showing patients love and respect as they come and go. There were also volunteers at the clinic for a beautification project, resulting in several shrubs planted in front of the clinic and along the fence.
In South Bend, an administrative law judge for the Indiana State Department of Health recommended the Department issue a license for Whole Woman's Health Alliance to open and operate our clinic in South Bend. The state has since appealed, and the Alliance continues to fight political attacks against the quality care we know women need and deserve.
In 2017, the Stigma Relief Fund helped more than 140 Texans impacted by Hurricane Harvey with no-cost abortions. In the end, more than $50,000 was distributed to patients who needed financial assistance with the procedure, childcare, food, or travel.
The Alliance couldn't have done this without your support and for that we thank you.
As we start to look at the year ahead and all that's left to accomplish, please consider making a donation to the Stigma Relief Fund or Whole Woman's Health clinics today as Whole Woman's Health Alliance plans to continue to assist our patients, host programs to end abortion stigma, and fight anti-choice political attacks.
Thank you again for your continued support and we wish you a very happy holiday season.