It's been a couple weeks since our win at the Supreme Court and we're still pinching ourselves! Our clinic staff has made a lot of sacrifices during the past 3 years as we fought back against HB2 and they are still standing strong! Now it is time to celebrate this victory with our clinic warriors, family, and friends! Find an event in a city near you! Locations will be announced after RSVP.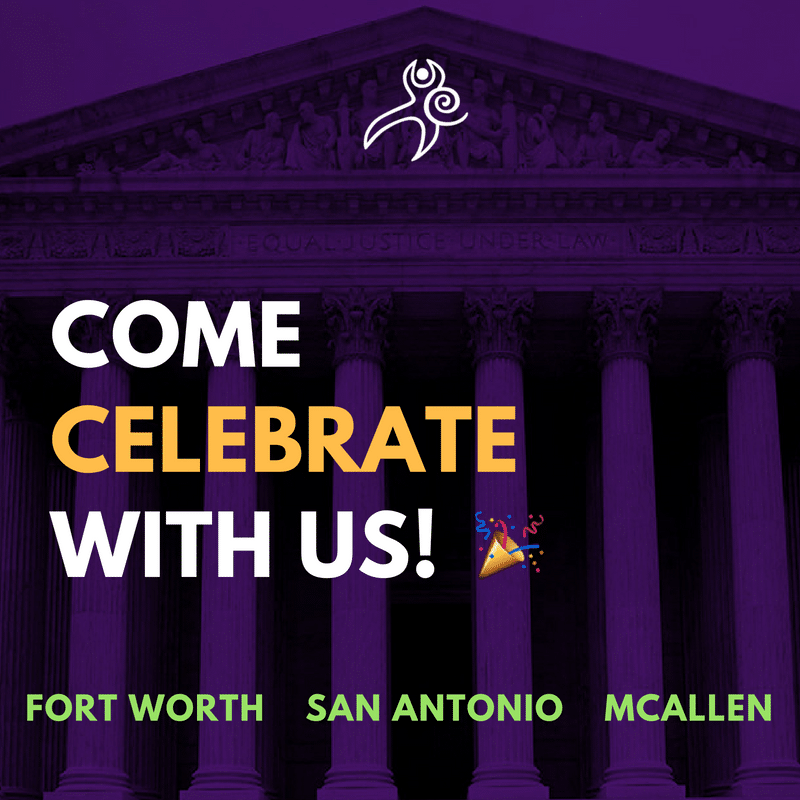 FORT WORTH: BBQ and Karaoke!                                                                                                 September 19th, 2016  from 5 to 8PM                                                                                                           RSVP 
SAN ANTONIO: Margaritas and Texas Hold Em' – Whole Woman's Health style!                      September 20th, 2016  from 5 to 9PM                                                                                                RSVP 
 MCALLEN: Community Volunteer Event   –  Details TBA                                                                    September 30th, 2016                                                                                                                             RSVP
Want to share this event with someone who doesn't have Facebook? They can RSVP through THIS FORM.