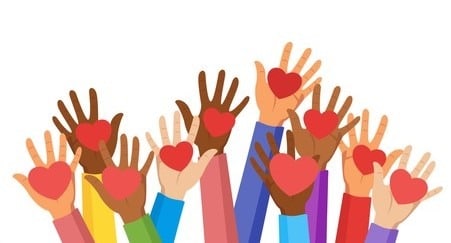 If I'm being honest, as a white middle class gay man growing up in rural West Virginia, I never felt like the topic of abortion applied to me. Why should it? I was not going to need one, nor was my partner. I never learned about it in my high school curriculum, and it was seldomly mentioned in college outside of vague references of Roe v. Wade in my political science or women's studies electives. While I have considered myself pro-choice for a long time, I never felt that I had any stake in the framework of reproductive rights or reproductive justice.
I remember sitting in my small college apartment while I cheered on the live stream of Wendy Davis' filibuster in Texas, and I remember passing by the news coverage for the historic Whole Woman's Health v. Hellerstedt Supreme Court win in 2016. Yet, again, I never felt that these changes within the landscape of access to safe, affordable abortion hit home. I have come to realize that feeling comfortable and complacent with my own life is not an excuse for staying quiet, and doing the bare minimum is not the same as being an ally.
Fifteen years ago this month, I started the process of coming out to my friends. My allies. My friends, all women, accepted me without question. Living in a small rural town in West Virginia, the stigma associated with being a gay man had often felt like an unbearable burden. The fear of how my family, friends, teachers, or pastor may react, and the potential shame that could follow. The fear of judgment followed me around for some time. Instead of owning something, I felt forced to keep this secret, as if being myself or living my truth was wrong. Thankfully, I was always able to fall back on my friends and allies for support.
The stigma and shame that was forced upon me as a teenager is much like the stigma and shame that is unjustly forced upon people that have had an abortion. The fear of judgment from those closest to you, the condemnation that comes from the public who have differing ideological views, and, in some cases, the deeply personal attempt to reconcile between what is best for you and what your religious and/or political affiliation says is wrong.
When I think back to the individuals who have spewed the most inflammatory, anti-gay hate at me, I find comfort in knowing that their impact is minimal. However, in Texas, for those seeking abortion care, the voices of protestors continue to be emboldened with unchecked powers. In May 2021, Texas Governor Greg Abbot signed SB8 into law. If it goes into effect on September 1st, this legislation not only will ban abortion procedures after 6 weeks but allows anyone who aids in the abortion process to be sued: providers, physicians nurses, clergymen, even the person who drives you to the clinic. The person suing you could be anyone on the street, anyone who suspects you of breaking the law.
I cannot imagine a world where a homophobic stranger off the street is given the ability to have a say in my healthcare plan or given authority by the state to sue my healthcare provider, nurse, or the person that drove me to the doctor. While the queer community may not be facing those regulations, we as allies cannot accept these potential regulations for those seeking abortion care.
We must fight for women's and trans-men's reproductive rights as hard as we fought for marriage equality. For the past few weeks, there have been dozens of articles that showcase companies that pretend to advocate and show support for the LGBTQIA community but have donated millions to anti-gay politicians. We have shined a light on those fair-weather advocates that only seem to support us when it is helpful to their image. So now, it is time for us to follow suit. We should take a moment to pay attention to the struggles of our actual allies. We should attend women's marches like we attend pride parades. We should attend rallies for abortion rights just like we did for marriage equality. It is time for us to rally against the politicians that want to restrict women's rights with the same energy we use to protest those who take a stand against our community.
Texas is just one of the several conservative states that continues to impede the right to choose through trigger bans (making abortion illegal if Roe v. Wade is appealed), TRAP laws (targeted restrictions that make it harder to offer abortion services), or unconstitutional limitations on abortion services prior to fetal viability. Alabama, Minnesota, Mississippi, West Virginia, and many others are fully prepared to enact legislation, like Texas, if they see a pathway through the Supreme Court. The same forces that are working to reverse marriage equality, are the same individuals that want to outlaw abortion within the United States.
As gay people, we are always at war in the court of public opinion. It's easy to just focus on the laws, restrictions, and opposition forces that affect my own life and well-being. Not that long ago, I was unaware of the fight abortion providers and people have been waging to ensure their right to choose. The same people who stand next to us at a Pride Parade deserve to have us stand next to them when their rights are called into question. We are unequivocally in this together.
For those of you who have not been complacent in the fight for abortion access, I applaud you. For those of you, like me, who have been sitting on the sidelines, it is not too late to be an ally to your ally. Here are just a few movies and books to help bring you up to speed on the landscape of abortion and the fight that lies ahead.
Good women have abortions.
Good people are gay.
Together we can make the world a better place.
Movies:
If These Walls Could Talk (1996)
Trapped (2016)
12th & Delaware (2010)
Books:
Handbook for Post-Roe America (2019)
You're the Only One I've Told (2020)
Shout Your Abortion (2018)
Sincerely,
Jared Lathrop
Jared Lathrop (he/him) is the Executive Assistant to the CEO and Marketing Manager for Whole Woman's Health, LLC. He resides in Charlottesville, Virginia.