What you need to know.
At Whole Woman's Health, we provide outstanding women's health services, including abortion care.
One of our most frequently asked questions is,
"How long do I have to wait for an abortion? Can I come in right now?"
The truth is, medically unnecessary regulations around abortion continue to plague women's rights. It is our goal to help you navigate through them.
While in states like Maryland and Virginia, there is NO WAITING PERIOD for abortion care. We offer abortion care most days of the week. We will do our best to schedule your appointment promptly.
In some states like Texas, all patients seeking an abortion must undergo a 24-hour waiting period before their procedure. In Indiana, patients must undergo an 18-hour waiting period. Due to these laws, walk-in appointments for an abortion are not available in our Texas and Indiana clinics. Patients need a consultation visit first.
Minnesota has a 24-hour waiting period, but the information needed the day before (from a doctor) can be delivered over the phone. This law does not require an additional in-person visit.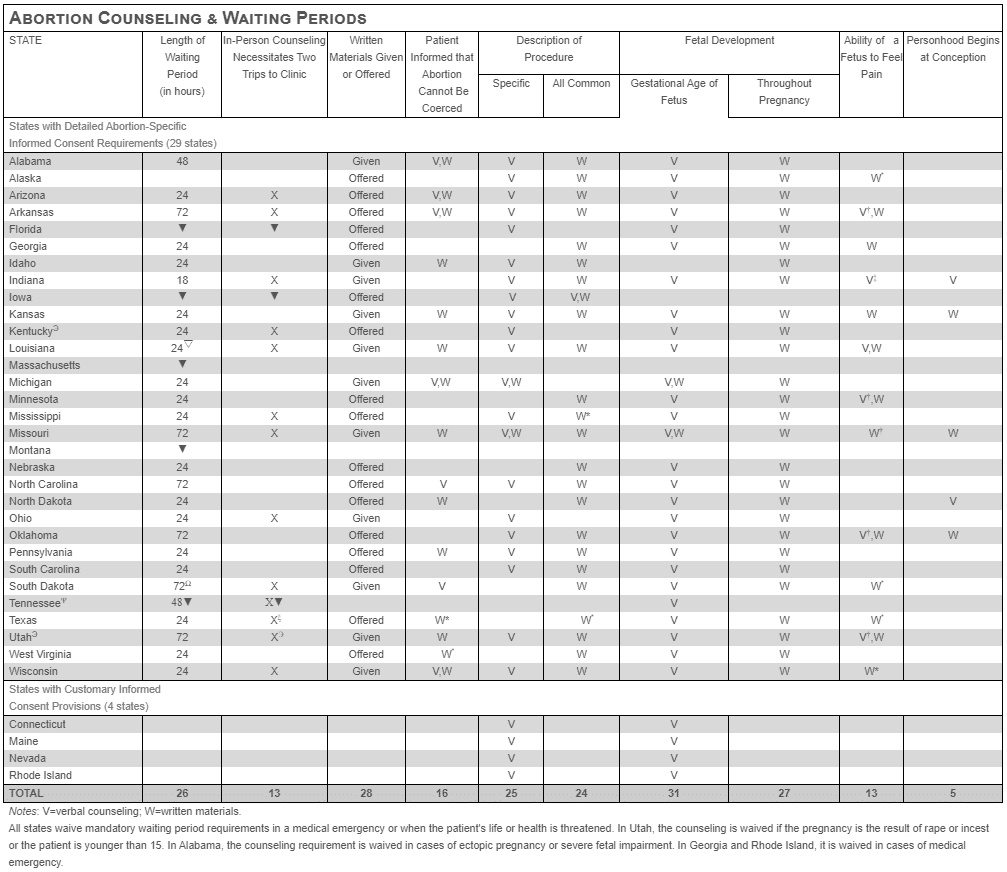 What can I do to help?
Whole Woman's Health stands behind every woman faced with making decisions around unplanned pregnancy. We understand that this can be a confusing time, and sometimes things don't happen the way they should. That is why we believe in a patient centered approach with the focus on the whole woman — her mind, her heart and her body.
Furthermore, to insure that right, we work with our sister organization, a 501(c)(3) non-profit called Whole Woman's Health Alliance (WWHA). Through WWHA, we offer community education as well as tools to eradicate abortion stigma, and we fight harmful anti-abortion laws. Litigation is important. Countering laws that present undue burdens on women who seek abortions is an important facet to of the work WWHA does. It is often the only path to secure justice for our patients.
Whole Woman's Health encourages you to get involved, whether it's in one of the states where we are leaders (Virginia, Indiana, Texas, Maryland, Minnesota) or at the national level. Educate your communities on what restrictive laws mean to women's healthcare. And donate.